Educational Consultants & Facilitators
We have different backgrounds and strengths, but our team has one critical thing in common—we're all passionate about your students' success.
---
Mark Reardon, Consultant
Mark Reardon has more than 15 years of experience at Quantum Learning, and is co-author of Quantum Teaching: Orchestrating Student Success.
When Mark was a fifth-grade teacher, one of his students had a breakthrough after struggling with math, and this was a turning point in his career as an educator. Realizing the impact teachers can have and knowing that it can be developed, he knew he wanted to go beyond teaching. Over the next thirty years he held numerous positions in education including trainer, program designer, curriculum developer, consultant, and principal. He has also authored numerous books on effective teaching.
Mr. Reardon earned his B.A. in psychology and religion from California Lutheran University, his teaching credential from Biola University, and his M.S. in educational administration from California State University, Fullerton. When he's not creating unique learning methodologies, Mark enjoys cycling, camping, music, and spending time with his family.
---
Cheyenne Correia-Foster
For the past 25 years Cheyenne Correia-Foster has traveled the world developing and facilitating impactful programs for educators, students, and parents. Her passion for Social & Emotional Development started during her 19 years in the classroom and as a school counselor. She loves to blend the best of neuroscience, counseling pedagogy, and leadership into programs where participants not only feel valued, but inspired to reach their optimal potential. Cheyenne describes herself as having a healthy addiction to learning and thrives by soaking up new knowledge and experiences. She holds a B.A. in Education, Master degrees in Diversity and Inclusion, Curriculum and Instruction, and Counseling and a doctorate in Naturopathic Wellness. She is currently completing her Ph.D. in Industrial and Organizational Psychology with a focus on Social and Emotional Development. She has filled several roles at Quantum Learning Network including Lead Facilitator, Lead Trainer, and Curriculum/Program Developer. Cheyenne's insights and coaching supports those she works with to engage in meaningful program design, in-depth training, and she specializes in equity, diversity, and inclusion training. Cheyenne has been honored with distinctions of State Teacher of the Year (Utah), Las Vegas Cannery Teacher of the Year, and most recently, Excellence in Education from GFEL for her work with Social and Emotional Development programming. Her mission: Develop & facilitate experiential programs that guide the discovery of personal, and collective, empowerment.
---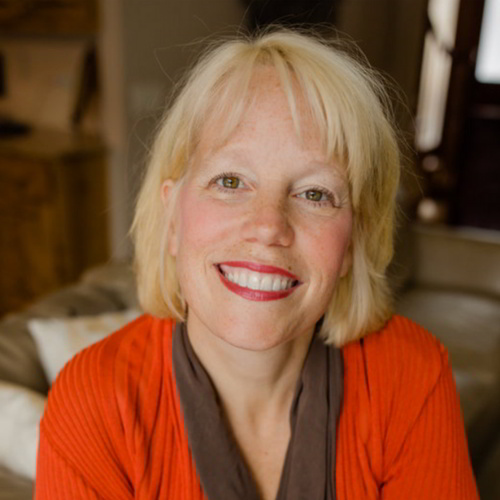 Jenny Severson
Jenny Severson, Ed.D., was first exposed to Quantum Learning methods and pedagogy in 1993. The experience forever changed how she looked at learning and teaching. Jenny has used, modeled and implemented QL in her own classroom, in her school as a principal, and in hundreds of schools across the globe as a facilitator for Quantum Learning.
She brings a unique perspective to her work through her vast experience as a teacher, principal, and staff development expert. Named "Educator of the Year" her first year as a teacher, Jenny is dedicated to continuous learning and brings that energy and light to all of her work. Having been a principal for five years, Jenny recognizes the important role instructional leadership plays in a school. She is also committed to serving students and teachers in the "trenches" so that they can build strengths and capacity for growth. A frequent speaker at state and national conferences, Jenny delivers high-rated keynotes and workshops.
Jenny holds a Master's Degree in Educational Administration and a Doctorate in Educational Psychology from Loyola University in Chicago. She is a mom of three and wrote "The Educator's 180-Day Gratitude Turnaround" and "Thrive" aimed at helping teachers combat chronic stress through mental health awareness.
---
Ming Shelby
Ming Shelby is a National Board Certified educator with unlimited capacity to engage and inspire students, teachers, and administrators alike. Currently, Ming holds the position as Quantum Learning Instructional Coach in the Schaumburg School district, one of Quantum Learning's Site Licensed School Districts. In this capacity, Ming spends her time organizing and staffing programs among 28 buildings, writing curriculum, coaching fellow educators and administrators, and facilitating programs for both students and staff. This is only the most recent position she's held in her years as a Quantum Learning representative. After being inspired by attending multiple Quantum Learning for Teachers trainings, Ming became a Quantum Learning SuperCamp facilitator in 2010 and since then has worked stateside and internationally for both student and teacher programs. Ming's six years of experience teaching Kindergarten/First grade multi-age, has helped develop her unique ability to approach situations with a wealth of knowledge and experience that apply to all areas of education and students.
Ming received her Bachelor degree in Education and Masters in Educational Psychology specializing in Curriculum, Technology, and Educational Reform from the University of Illinois at Urbana-Champaign. She also has her Ed.S in Administration and supervision along with her English as a Second Language endorsement. When she's not attending trainings such as Shawn Achor's Happiness Advantage or reading up on the latest brain research, she spends her time with her twin boys and husband in St. Charles, IL.
---
Ellie Terrell
Ellie Terrell has been in education for eighteen years working with both elementary and secondary school students and teachers nationwide and has served in numerous leadership capacities in her schools. Ellie enjoys a variety of opportunities with Quantum Learning including teaching all content modules, Implementation Days, Coaching and Observation Days, Make It/Take It Days, Topic Specific Days, Keynote speeches and as a Curriculum writer. Ellie has worked with many school districts in new teacher orientation, classroom management and research-based, instructional best practices as a part of her work with Quantum Learning. She has presented to teachers and school leaders at numerous education conferences and is a popular speaker year after year. She brings energy, humor and practical Quantum Learning teaching methods to her programs and models what she teaches so that program participants experience the QL for themselves.
Ellie works for Quantum Learning because she has a passion for education. It's in her blood! She feels she can make the most significant impact on our culture by providing schools with tools to make the school day irresistible to students as well as their teachers.
"I view myself as the teacher next door. I'm here to share what I've experienced classrooms and to listen to the needs of the educators in the room with me. Our job is challenging and we need each other in order to excel!"
Ellie has a B.S. in Elementary Education from the University of Tennessee at Martin and a Masters Degree in Curriculum and Instruction from Middle Tennessee State University.
---
Patti Brucki
Patti Brucki is an English teacher, librarian, and Poetry Slam Coach in Chicago's south Suburbs. For the past 22 years Patti has been facilitating Quantum Learning/SuperCamp Curriculum to students, parents, teachers, administrators, religious groups, and her own family members on various college and public school campuses as well as kitchen tables. She and her husband have three children who have each chosen to be college athletes. She comes from a family of 29 teachers and coaches and speaks from experience and hard core reality when addressing both seasoned and new educators. Her love of the evolving study of neuroscience mixed with a fierce dedication to public education and the warriors who "choose to stay" make her workshops an elixir of heartfelt motivational comedy.
---
Christian Rauch
Christian has experience as both a teacher and administrator at the elementary, middle, and high school levels, and he currently works as an instructional specialist in Cypress, TX. He has worked with small classes in rural settings and large classes in urban settings. No matter the setting, learners enjoy his energy and passion for them and their learning.
Christian has also worked a variety of positions with Quantum Learning Network. Quantum Learning's emphasis on brain-friendly, research-based leading, teaching, and learning has been the hallmark of Christian's style in the classroom and the training room for over fifteen years. These trainings have brought him to hundreds of students, parents, and teachers all over the United States and abroad. These diverse experiences have equipped Christian with the tools to effectively lead and train all types of learners, educators, and school leaders.
Christian graduated Summa Cum Laude from Utah State University with a Bachelor's in Education. He completed his Master's in Education Leadership at the nationally recognized Leadership Preparation Program at Brigham Young University and his Master's in Human Resource Management at Texas A&M University. He is married and the proud father of four active tweenagers.